Sierra Sandison: Beauty Queen with Diabetes Turned Advocate and Engineer
You may remember her as the Miss America beauty pageant contestant famous for
wearing an insulin pump
on national TV during the swimsuit competition, but fellow type 1 Sierra Sandison is so much more than that.
The Idaho-based 20-something is now finishing her degree in mechanical and biomedical engineering and has been a force behind diabetes advocacy lobbying to lower insulin pricing in the United States.
Years after her 2014 Miss America run, she recently put her name back into the beauty pageant arena with the aim of empowering women who might want to enter the fields of Science, Technology, Engineering and Math (STEM).
We talked with Sierra recently about all that she's accomplishing these days, and where her advocacy is leading.
Who is Sierra Sandison?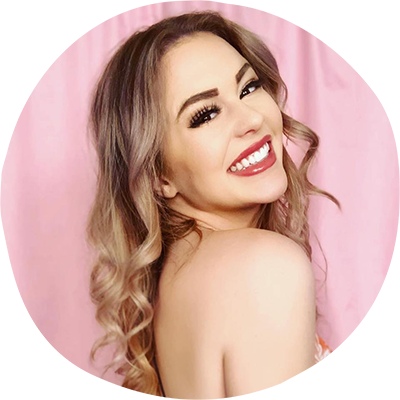 Diagnosed with type 1 diabetes (T1D) at age 18, Sandison struggled at first and even pretended she didn't have it in hopes that "it would just disappear," she told DiabetesMine. That led her to be discouraged, not knowing if she could accomplish her dreams.
But then one day in church, Sandison learned about Nicole Johnson, who was crowned Miss America in 1999 and the first contestant to ever wear an insulin pump while competing. Sandison, a pageant hopeful herself, found something she didn't even know she was looking for.
"I immediately realized how silly I had been to think that wearing an insulin pump would make me any less beautiful," Sandison says. "If any of my peers had a problem with me wearing a medical device, then their opinions weren't really worth worrying about anyways. I slowly realized that this was true for every 'flaw' I saw in myself."
She would go on to earn the Miss Idaho crown in June 2014, wearing her Tandem t:slim insulin pump on stage clipped onto her bikini. That spurred the viral hashtag #ShowMeYourPump on social media that helped Sandison win the title of People's Choice in the Miss America 2014 competition.
Six years later, Sandison re-entered the pageant world participating in the Miss Iadho USA competition in September 2020, once again wearing her t:slim and earning first runner-up. Despite not winning, Sandison said she feels that her messages of empowerment are taking on a broader scope.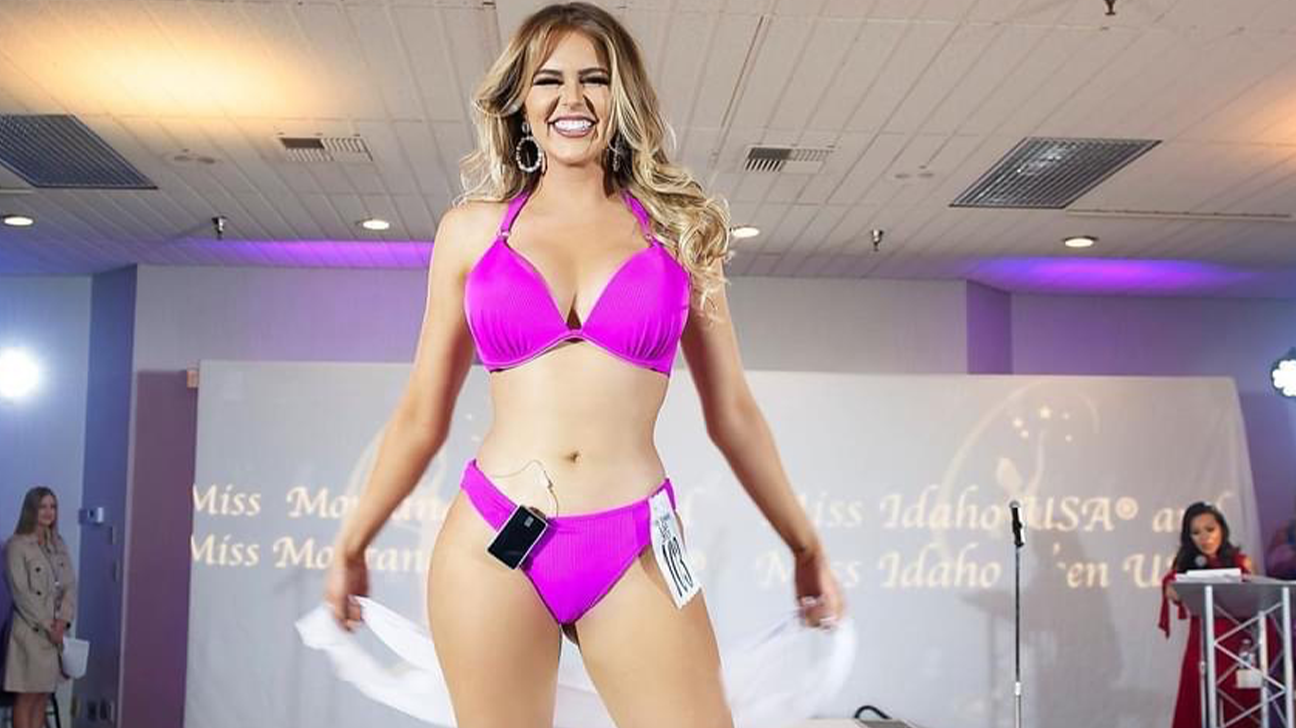 "One thing I've learned over the years is that this wasn't just inspiring to little girls scared of wearing their insulin pump, but to all genders and ages," she says. "As I was preparing for the recent competition, I wanted to get outside of just the diabetes box and this condition."
Now in her late 20s, Sandison says she is more concerned about affording her own health insurance once she is off her parents' coverage. That realization has led her to be more attentive to, and critical of, diabetes organizations that don't address these affordability issues directly.
Calling out diabetes orgs
After the initial #ShowMeYourPump excitement years back, Sandison published a book titled Sugar Linings about her experiences, and embraced the public speaking circuit at diabetes conferences around the country. She even biked across America with Beyond Type 1 (BT1) in 2017.
Despite her early advocacy with a variety of diabetes companies and groups, Sandison has more recently become a vocal advocate for the T1International #insulin4all movement, which is categorically critical of organizations that accept money from the pharma industry.
That led her to resign from the advisory board of BT1 in early 2020 after she learned the details of a funding policy change that the group made public in early 2019.
"I have seen how that money influences what they do, and I was disappointed that I hadn't heard about this... from them, but rather from 'Twitter trolls' online."
She's also been questioning potential conflicts of interest with other diabetes advocacy orgs as of late.
Females in engineering
Through it all, Sandison has maintained her focus on her education in engineering. In fact, she believes her own T1D led her to this field.
"If you've ever heard me speak, I have this one line in my speeches about starting pageants and a friend asked me about the particular talent I'd demonstrate... I made a joke about solving a calculus problem to music," Sandison says. "And that would prompt people to ask me if that was because of diabetes math, or if I was pursuing STEM. After getting that question so many times, I wondered why I wasn't majoring in that."
Now she is one of the only females majoring in engineering at Boise State University, with a major in mechanical engineering and a minor in biomedical engineering. At one point — as a former beauty queen — walking into an engineering classroom full of young men she felt like the character "Elle Woods" of the Legally Blonde movies walking into Harvard Law School. ("You got in here?!")
All of those experiences — from her sometimes frowned-upon beauty pageant participation to speaking around the country at diabetes conferences — led her to a strong desire to empower other women to enter STEM fields, she says.
"I know who I am, what I believe, how I want to make a difference in the world," she says. "I want to be a message, and not just for girls who want to wear pink in their engineering classes, but any girl who feels they need to 'tone down their personality' to be taken seriously in a male-dominated field. My tagline: I want to inspire girls even when it's difficult, and to love themselves, medical devices, and all."
Sandison says that when little girls don't see female engineers, that limits their imaginations of what is possible. That is one thing she'd like to see change.
Fun science goals
While Sandison isn't yet clear exactly where her ambitions may take her career, she has some tantalizing ideas. With her biomedical engineering minor, she's considered working on medical devices by perhaps joining a company like insulin pump maker Tandem Diabetes Care.
She's also tempted by the ultra-creative and fun sides of STEM. Currently, she is working as an engineering intern at a toy company founded by Caleb Chung, who created the famous talking robot, Furby, in the 1990s.
And she's fascinated by a New Mexico entertainment group known as Meow Wolf, which Sandison describes as a "discovery center meets escape room meets psychedelic Disneyland." It's an art museum where all the art is interactive and requires engineering skills to build.
She also loves the idea of starting her own Boise-area franchise that could not only help inspire kids to become engineers but bring in elements of diabetes and medical devices.
Her ultimate dream, she says, is possibly becoming the female engineering counterpart of Bill Nye the Science Guy, appearing regularly on Netflix or YouTube to talk about the field. That type of project could also involve setting up a maker space, with 3D printers and different technology displayed.
"That would be so awesome, to have a visible woman engineer in front of kids showing the cool machines you can build," she says. "I want to help people understand what engineering is and what it can be used for. There are so many exciting things, and no one as a kid connects engineering with those exciting career options."
No matter what Sandison decides, it is clear she will continue to inspire.
- - - - - - - - - - - - - - -
Originally published on DiabetesMine