Flipping the Script on Diabetes Awareness in Movies and TV
You may have seen diabetes weaved in to the storyline of a favorite TV show or new movie every so often. The condition is frequently used as a quick punchline or one-liner, or some kind of a foil that trips up the characters.
These portrayals matter because movies and media have the power to shape the public's view regarding people with diabetes (PWDs). Movies and media can shape how people react in certain emergencies, kids' experiences at school and adults' experiences in workplaces, and how people make healthcare policy decisions.
Popular shows like "The Blacklist," "Law and Order: SVU" and "Person of Interest" have all briefly incorporated insulin pumps and device-hacking into their storylines — but they didn't always handle it well.
"Nobody likes seeing any part of diabetes portrayed incorrectly, but certainly, I think it's a lot better in today's media than it was years ago. We've made huge strides and we're a lot more 'right' than we have been," says D-Dad Tom Karlya, who has two adult children with type 1 diabetes (T1D) and has long advocated for factual representation of diabetes in the media.
Misrepresenting diabetes on TV
Historically, movies and TV often got it wrong when delving into diabetes.
A few examples that stand out in TV series include:
A "Big Bang Theory" episode tied diabetes to a group of individuals with overweight ordering dessert, including one PWD with an insulin pump.
In a "Walking Dead" episode a single character recovered immediately from passing out after receiving an insulin injection.
In the short-lived "Do No Harm" series, a neurosurgeon with T1D had to be cleared for surgery by checking his blood sugar with a futuristic hospital-version fingerstick meter the size of a tabletop.
In a "Hannah Montana" spot, a character was teased for not being able to eat candy because of his T1D. Disney eventually revised that and later pulled the episode.
More examples where advocates called out errors and misinformation in TV shows include multiple mentions on medical dramas "New Amsterdam" and "Nurses" on NBC, as well as an insulin affordability storyline written into a different "New Amsterdam" episode, and "The Resident" on FOX.
Some also took notice of the mention of an "artificial pancreas" in the April 28, 2021, episode of ABC's new sitcom "Home Economics," where the grandfather character spoke with his young grandchildren in one scene, but there was absolutely no context for the mention of diabetes technology.
Diabetes done wrong in movies
On the big screen, errors seem to take on a whole new dimension.
"Hansel & Gretel"
One striking example of getting it glaringly wrong was the 2013 movie "Hansel & Gretel: Witch Hunters," in which the director used a "spin on diabetes" in the fanciful script.
Star actor Jeremy Renner played Hansel, who lives with "the sugar sickness," an uncanny resemblance to T1D that Hansel contracts after the evil witch force-fed him candy as a child. Thanks to all that candy, Hansel grows up needing regular daily injections at the beep of his timepiece. Without those injections, as we see at one point in the movie, he will go into immediate convulsions — apparently the result of high blood sugar?
Of course, the big takeaway from this movie is that candy consumption leads to T1D, which is clearly not the case. Some in the community found that portrayal to be a form of bullying, and a whole advocacy campaign of letter-writing to the director ensued.
"Panic Room"
Another movie often cited for inaccuracies and misinformation is the "Panic Room" from 2002, starring Jodie Foster and Kristen Stewart.
The story centers on a divorced mom and her teen daughter, who hide in their brownstone's secret room after burglars break into the home to steal a hidden fortune. The daughter Sarah has T1D, and at one point experiences an urgent low blood sugar while trapped in the panic room.
In the movie, the teen gets "a shot" for the low blood sugar, which PWDs may recognize as rescue glucagon. But of course, most people with no knowledge of this condition could easily assume it was insulin. Unfortunately, several film reviewers incorrectly referred to this lifesaving shot as an "insulin injection." This obviously imparts the dangerous misperception that a person having a low blood glucose level needs more insulin instead of sugar.
Of course, the teenager recovers immediately after the injection rather than the several minutes it typically takes after using emergency glucagon. At one point, the writers even made Sarah turn blue — which doesn't happen with hypos. And at another point in the film, the teen gets anxious, and the mom cautions her to not get worked up, as it can lead to diabetes problems.
"There's no law saying we have to be right in every movie scene," the film's technical medical advisor Donna Cline says. "Frankly, we deliver what the public wants."
Cline claims she researched the appearance and behavior associated with low blood glucose and other aspects of diabetes. She even consulted textbooks and sought help from experts in diabetes care, finding in one manual on cardiopulmonary resuscitation (CPR) that stated "great emotional stress" could lead to hypos. That's what led to the mom's scripted comment about her daughter getting worked up.
Even more interesting is the producer of "Panic Room" has a daughter with T1D, and still, the script was far from technically accurate in many spots. Although, one could argue that it got the urgency of diabetes emergencies across.
"Steel Magnolias" movie(s)
There's also the classic example of the 1989 film "Steel Magnolias," which upset more than one generation of PWDs even though it was based on a play that was based on a true story.
The Shelby character played by Julia Roberts lives with T1D and, despite her mother and doctor's concerns, she gets pregnant, which puts a strain on her kidneys and body. A signature scene for our D-Community is where she has severe low blood sugar while getting her hair styled for her wedding, and her mom says the classic line "Drink your juice, Shelby!" as Roberts' character resists and sobs in her hypoglycemia confusion.
That scene scarred many women with diabetes, who felt they'd be unable to have children safely. While that's certainly not the case, it was a common prevailing medical opinion at the time of this original movie.
The juice scene was quite dramatic, and many felt it didn't accurately represent what PWDs experience. Yet many others it was spot-on and embodied their experiences having low blood sugar. So, accuracy is sometimes in the eye of the beholder.
In the 2012 remake with a new cast, the storyline doesn't shift much from the original but has updates with cell phones and modern diabetes tech making appearances. There is some dialogue that attempts to clarify the risk of pregnancy complications with diabetes.
Getting it right
Thankfully, there are also examples where diabetes is handled on-screen in ways that have positive impacts. It's important to point out what these shows did right.
"Body of Proof"
The ABC show "Body of Proof" featured a storyline in which the lead character's daughter was diagnosed with T1D and used a Medtronic Minimed insulin pump. The actress was Mary Mouser, who actually lives with T1D herself (and went on to roles like Daniel LaRusso's daughter in the Cobra Kai series picked up by Netflix).
At the end of that episode, a 10-second message aired to inform viewers that every day 80 kids and adults are diagnosed with T1D and inviting them to contact JDRF for more information. The organization says the community expressed widespread support for the episode's accurate portrayal of the medical details, as well as the feelings and fears many families face during times of diagnosis.
The JDRF told DiabetesMine that while it doesn't always proactively reach out to media regarding portrays of diabetes, the organization is always willing to work with TV producers and filmmakers who contact them to learn about T1D. That's what happened with the "Body of Proof" show.
Medtronic confirmed that they were a part of that show, as well, providing information and lending the crew a Medtronic pump for Mouser's character to wear.
"We thought they did a nice job of capturing on screen some of the emotions that many families with diabetes experience. And they allowed us to send a member of our clinical team over to the studio so that she could help them ensure that the pump was depicted realistically," former Medtronic spokeswoman Karrie Hawbaker tells DiabetesMine.
"New Amsterdam" on NBC
A 2019 "New Amsterdam" episode tackled insulin affordability in a storyline focused on drug pricing and pharma culpability. Then another episode in March 2021 had the main character's mom struggling with the learning curve after a new diagnosis — learning how to give insulin injections and calculate dosages for food.
Impressively, the show's main character Max played by Ryan Eggold talked her through the initial diagnosis moments, explaining the basics on how to inject insulin with a syringe and even carb-counting for dosing.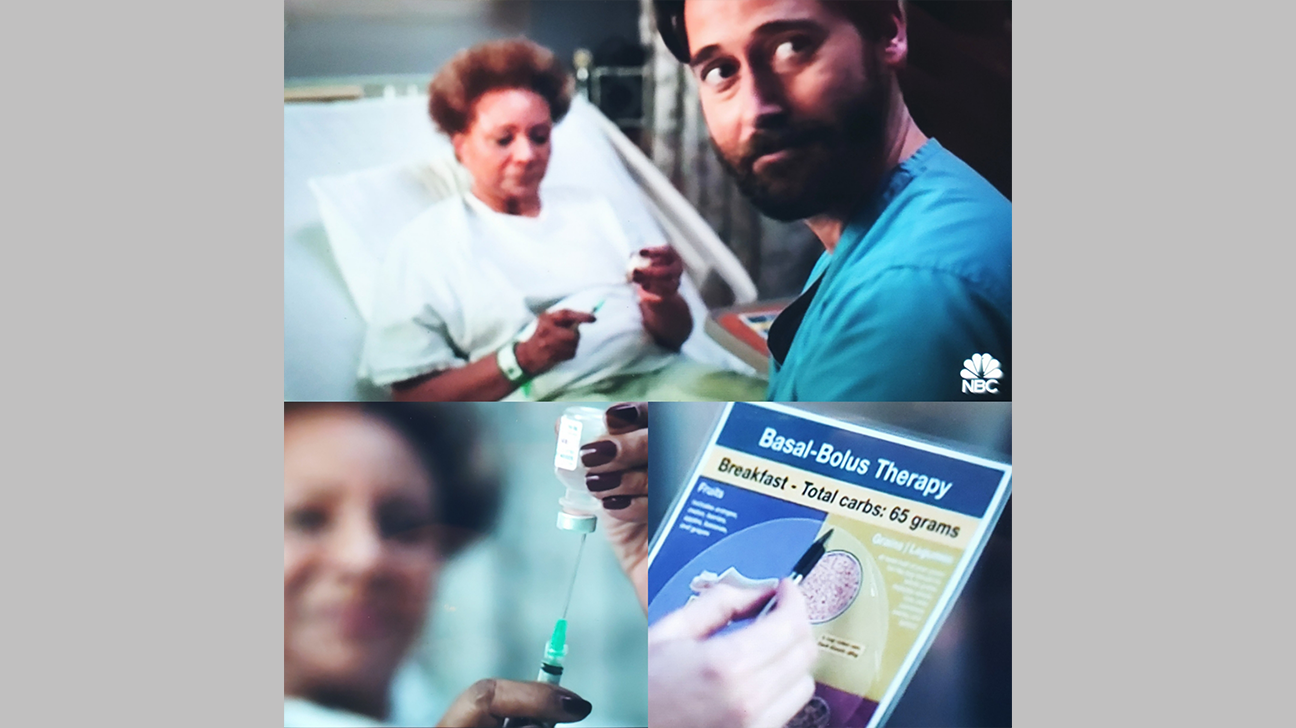 Yet, the needle used to demonstrate was HUGE... a point that many in the patient community griped about as being incorrect.
Stepping back from what many of us know to be true about modern syringe sizes, it's important to recognize that many newly diagnosed adults perceive the insulin syringes to be large and scary.
One of the likely reasons for these "New Amsterdam" scenes mentioning diabetes is Carolyn Gershenson, a D-Mom in New York who happens to be a set nurse for movie and TV show productions. She's a diabetes care and education specialist (DCES) whose son was diagnosed with T1D back in the late 90s, and she's had a hand in reviewing scripts to ensure they are medically accurate as it relates to diabetes.
Her adult son is also involved behind the scenes on hit shows like "Blue Bloods" and "Mr. Robot," so no doubt their dual personal experience with T1D can make a difference when it matters most.
Working with real patients and medical experts makes all the difference when it comes to accurately portraying any health condition on screen.
"The Baby-Sitter's Club" on Netflix
In 2020, Netflix produced a remake of this TV series adapted from a classic children's book series from the 1980s. In the third streaming episode, the main teen character Stacey McGill is hiding her diabetes from friends as much as possible, until word comes out about her recent diagnosis with T1D.
The producers did a decent job, showing the teenager subtly avoiding candy and higher carb foods in the presence of friends, so she wouldn't' have to dose insulin with her pump. And then, the story has social media revealing that the girl left a previous school because of a seizure just before her T1D diagnosis, which triggers concern from the other girls parents. In fact, in one scene, the parents discuss their hesitancy about Stacey's diabetes and her being around their kids.
Even though the pre-T1D seizure and the parents' meeting may seem a bit off, the producers focused on showing Stacy's feelings and how she handled her condition around others. In that sense, they did a great job. The episode felt true to life for many kids and teens living with diabetes.
A screenwriter speaks out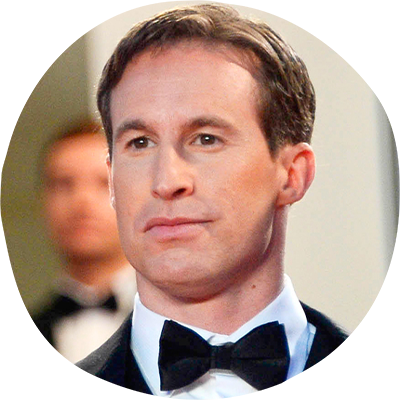 In 2020, the fictional apocalyptic movie "Greenland" featured a main character with T1D.
The screenwriter Chris Sparling is well-known in the diabetes community as the husband of longtime T1D advocate and author Kerri Sparling.
The movie is about meteors crashing into Earth and potentially wiping out human existence, and people must scramble to avoid that apocalypse, in part by journeying to Greenland, where bunkers await them.
Sparling made the main character's teenage son have T1D, which added another emergency scenario on top of the larger plot.
He says he tried to stay true to T1D on the page as a writer, but the final production was beyond his full control as he didn't serve as a director or producer.
He says he feels a strong responsibility even though it's not always as easy as some may think to "get it right" completely when it comes to representing diabetes on-screen.
"There are blatant failures, and things that are blatantly offensive. But leaving those things aside... the maxim of filmmaking is show, not tell," Sparling says during a Children with Diabetes video interview. "You don't want people to just be talking about something, you want to show it happening, to dramatize it. Diabetes is a slightly difficult disease to dramatize."
He points out that there's always a risk of over-sensationalization that becomes inaccurate.
"You have an obligation," Sparling says, so he always asks himself, "How do I show it in a way that gives it the weight it deserves, but also adds clarity to the audience?"
Why it matters
Tom Karlya, the parent of two T1Ds who's been involved in diabetes advocacy within media and film, reminds us that every little mention of diabetes in those mediums matters. That's because dangerous misinformation can carry over into real-life scenarios. And negative stigma can turn people off from donating to critical diabetes research, for example.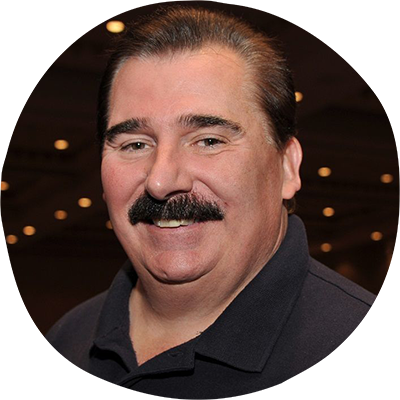 "Sometimes I wonder if the artistic license to make things suspenseful supersedes how much something needs to be 100 percent factual," he says.
"And are we as a community OK with some of it being wrong, for artistic license, as long as it's not completely wrong or over-dramatized?"
That's a question that our diabetes community revisits frequently, as new instances arise.
He points to the controversial Dexcom commercial during Super Bowl 2021, where actor and singer Nick Jonas (a T1D himself) did a 30-second spot about the continuous glucose monitoring (CGM) system. While some criticized the commercial — the millions of dollars spent in the context of how unaffordable this technology can be for some people, as well as how it stigmatizes fingersticks — Karlya looks to the awareness it brought to T1D and CGM use in general.
"Sometimes I feel like we're never happy, no matter what we get," he says.
Karlya believes it's important for advocates to contact media, writers, movie producers when they get diabetes right, just as much as when they get something wrong.
"I love how we're seeing them bringing in people with personal experience to oversee the writing or be involved on medical review to make sure the portrayal accurate," Karlya says
"Sometimes you have to whittle away at the wrongness... to get it correct," he says.
- - - - - - - - - - - - - - - - - -
Originally published at DiabetesMine on May 17, 2021